One of the best long term investments you'll make as an RC hobbyist is on excellent RC battery chargers. With a quality charger made for RC vehicles, you can ensure longevity for your batteries and improved durability for the vehicle while out on the tracks.
Some of the best RC car chargers you can find today include Tenergy TB6-B, HiTec RCD RDX1, Venom Pro Duo 2, Hobby Mate Duo, RotorLogic SKYRC iMAX B6AC V2, and more. Options like the Tenergy TB6 are rated for their charge and discharge, while the Hobby Mate duo is rated for simplicity.
The rest of this article will cover these chargers in a bit more detail, covering why I think you can't go wrong with any of them.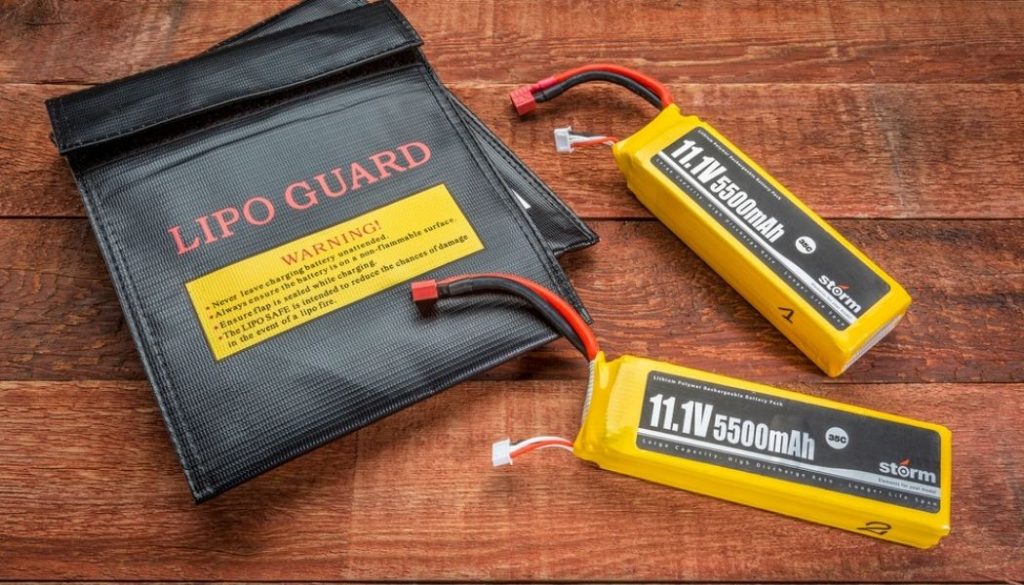 Why Do You Need RC Vehicle Chargers?
If you try to charge RC batteries like conventional batteries, you're likely to get a small explosion. Even when the batteries don't explode, you're likely to end up damaging the batteries permanently. This is why we have special chargers for RC vehicle batteries.
Many RC vehicles come with LiPo or Nickel-Metal Hydride (NiMH) batteries. These are not your average batteries. I won't go into the chemistry in detail (Wikipedia has covered that well), but you should know that they are special batteries that must be charged in a certain way.
So which RC battery chargers are best?
Top 10 RC Battery Chargers
We'll look at each of these chargers, covering their features and their pros and cons. The aim is to ensure I give you enough details on each of them, so you can make a more informed decision on what you need.
This Tenergy model is one of the best I've seen from the company. It's an excellent LiPo charger with a C-rating, which works well for all kinds of RC batteries. It also has a discharge function for when you need to put away the RC vehicle for a while. It's designed to charge up multiple batteries at the same time, thanks to the voltage capacity.
The feature-packed battery delivers balanced charging cycles that can enhance the lifespan of your RC batteries. The charger packs a lot under the hood, but it is no slouch externally either. I love the premium-looking LCD screen, which makes controlling the charger a breeze. Navigating across the device to find a specific function is straightforward.
The charging harness and connectors on this charger are very durable. The connectors have an array of charging ports to work with. Overall, the Tenergy TB6-B is charging units you can count on to always perform. I love the build quality, which isn't always a given for chargers in this cadre. It's a no-frills charger that excels in its primary function.
Pros
It's a versatile charger that works well for all kinds of batteries (not just RC options).
It offers noiseless battery charging.
You can charge multiple RC batteries at the same time.
It features a 12V 5A power pack.
Multiple cables are included for seamless charging.
Customers enjoy a 12-month warranty on the product.
Cons
It's not great at measuring internal resistance.
The data storage function isn't the best.
The HTRC charger is popular in RC circles due to its fast charging functionality, but there's a lot more to it. With this charger, you get around 20 different charging and discharging functions. It can work well for all kinds of batteries, including LiPo, Lilon, LiHV, LiFe, NiMh, NiCd, Pb, and Smart Batteries.
The preinstalled Charger Master software is one of the most robust around. I didn't have any problems navigating the interface on the 2×16 LED display.
The construction of the HTRC charger is sleek and modern. The small form factor means you can use it while on the go. Putting it away is also a breeze. The smart cooling fan built into the system ensures faster heat dissipation.
You get five main modes: Fast Charge, Balance Charge, Discharge, Storage Mode, and Circle Mode. I love the user interface, and the 8-in-1 charger connector is super useful. My main grouse with this charger is that you can't set it up without hooking it up to a PC. Other than that, it's a near-perfect charging solution for your RC batteries.
Pros
It is a very portable charger.
The sleek and contemporary design and the intuitive software deliver an excellent user experience.
The cooling fan helps ensure longevity.
Terminal voltage control is for experienced users.
Cables, connectors, and servos are included in the package.
Cons
There's an off-putting smell from the device when it's first turned on.
There's no warranty.
The Venom Pro Duo 2 has the looks of a premium charger, and I'm glad to tell you it doesn't disappoint. It packs a lot of punch. It's a multi-chemistry solution you can count on to effectively charge your RC vehicles. You can use it on different kinds of batteries, including Lead Acid Pb, Nickel Cadmium NiCD, Nickel Metal Hydride NiMH, Lithium Iron LiFe, Li-Ion LiHV, and LiPo batteries.
In addition to being a charger, it also works as a battery discharger and balancer. You can fast charge four RC batteries simultaneously with this charger, thanks to the four dedicated 100W 7A charging circuits.
It's efficient and highly reliable—as you'd expect from chargers in its price range. The sturdy case housing a dedicated 100W integrated power means you can seamlessly carry this charger while you're out on an adventure.
One feature I love on this product is the temperature sensor. It lets off an alarm when the device starts overheating, and it is designed to power down quickly once it is in that state. This comes in handy when you're not close to the charger while juicing up your RC batteries. The charger looks big, but I didn't give up much bench space to use it. The vertical design means it can sit on the same spot as smaller chargers that are nowhere near as powerful.
Pros
It has a powerful 100W integrated power supply.
The bright LCD makes navigation very straightforward.
It supports all the major battery chemistries.
The sturdy design and the vertical profile make it a perfect fit on most workbenches.
You can charge large batteries pretty quickly with the product.
The company has lots of helpful guides you can work with.
Cons
Batteries larger than 5000mAH may not charge fast.
The built-in balance board is placed in an inconvenient position.
The Venom Pro Quad 400-Watt RC battery charger is another powerful iteration of the hugely successful Venom multi-chemistry chargers. It's the perfect beast to go with if you're regularly charging lots of RC products.
It comes with four dedicated 100W 7A Maximum Channels, so you can charge four batteries without breaking a sweat. As with other similar products from Venom, this charger can power all kinds of batteries. You can switch to multiple modes, including NiMH/NiCd Cycle, Discharge, Storage, Fast Charge, Balance, and Charge.
If you've used any Venom products in the past, switching between the modes should be fairly easy for you. Even for newbies to RC chargers, I think this product is one of the best to start with. You can charge a pack and program it without spending time reading the manual or watching videos.
The software on the charger features simple menus, so navigation is generally straightforward. I'd say that you can operate this easily at the first time of asking if you can operate a smartphone or a PC.
The 7A power on this charger is more than enough for most RC enthusiasts. You can charge your 3500mAh pack at 2C or 7,000mAh at 1C. Whatever your charging needs, this Venom Pro Quad variant will be more than enough.
The one thing I'd have loved to see from a battery charger in this price range is remote control functionality. Maybe Venom will include this feature in subsequent models, but otherwise, I think this is one of the best RC chargers you can get now.
Pros
The interface is super easy to navigate.
It comes with four balance boards.
It's a heavy-duty charger that comes in a compact body overall.
You'll get different lead alternatives and dean plugs in the box.
Swapping out the plugs included is super straightforward.
Cons
There's no power supply switch.
The LCD display feels a bit underpowered in bright sunlight.
The Hobbymate Speed H6 is an instantly recognizable RC battery charger, thanks to its exclusive design. It is a super-packed AC/DC charge designed to support various battery types, as is the case with other brands we've seen on this list thus far.
It's an AC 200W and DC700W that comes in a near-perfect compact body. The sturdy build makes it an excellent option to carry around in a backpack. I've had my RC batteries die off in the middle of an interesting race with nowhere to recharge, so you can understand my excitement about the size of this charger.
Still, the manufacturers haven't skimped on anything. All the parts look sturdy and high-quality. I like the feel of the buttons. Interestingly, they are rated waterproof by the manufacturers. The buttons make controlling the menu via the IPS display relatively straightforward. The 2.1A USB port also means you can charge your phone alongside your RC batteries.
The Hobbymate Speed H6 comes with a bunch of protective features to ensure longevity. These include the basics like temperature and internal resistance protection and others like over-voltage, over current, overload, and short circuit protection.
It also has all the charging modes you'd expect from a high-quality charger like this, including cycle charge mode, fast mode, balanced charging mode, manual and automatic charge mode, and discharge mode.
The manufacturer throws in a voltage meter, ten memory profiles, and the PC links in the box.
Pros
It comes with a dual charging channel setup for charging two batteries.
It's a sturdy and compact charger that packs a lot of power.
It can charge all kinds of batteries.
The manual is well-detailed.
It's designed with RC adventurers in mind.
Cons
It can get really warm while working.
The display can feel a bit cramped.
The SKYRC iMAX B6 is another RC charger that also doubles as a discharger. It is a revamp of the previous models, so you can expect all round improvement and enhanced stability. I love the double power AC/DC approach SKYRC has gone with on this model.
The iMAX B6 is designed to effectively handle charging multiple batteries at the same time. It has a 6A charging current and a maximum charging capacity of 50W. It's also feature-packed—a nice surprise if you consider the price range.
For example, the charger supports remote control on both iOS and Android phones. Just hook up to your Wi-Fi, and you no longer have to sit close to the charger as it works. I love features that streamline the charging process, hence my admiration for this product. It's kind of a nice surprise to get remote functionality on such an affordable RC charger.
The iMAX B6 also packs other features you'd expect from modern RC chargers, including temperature threshold detection, capacity and processing time limits, automatic charging current detection, and more.
Pros
It comes in a sturdy and compact pack.
The user interface is super friendly and aesthetically appealing.
The remote-control function is a big positive influence on the user experience.
Setting up the charger is straightforward.
It's powerful enough to charge multiple RC batteries at the same time without overheating.
Cons
Operating it on some batteries may be difficult because of the filter capacitor on the power input.
Some users may prefer a cigarette lighter plug on the 12V cable.
The Traxxas 2995 is one of the most popular RC battery chargers you'll find in the market today. It has a 5800mah capacity, which is more than enough for many RC vehicles. However, it's only compatible with LiPo batteries. I prefer chargers that support a wider range of battery chemistry but this is a decent option you can go with if you only want to charge LiPo-powered RC vehicles.
This Traxxas charger is popular amongst many people because it's so easy to use. Once you connect the battery, the charger will automatically detect a battery ID and use it to set up the charger for the session. If you love a bit more control with your RC charger, you're out of luck with this one.
There's no display to work with. You'll have to rely on the indicator lights built in when you'd like to know the charging status, and other such details. The unit has a cooling fan, which is a surprise, looking at its size. Overall, I think this RC charger is decent, but it won't be my first choice.
Pros
It offers no-frills RC battery charging.
You can rely on it to fill up smaller RC batteries quickly.
The colorful exterior is aesthetically pleasing.
The compact design makes it easy to carry around.
Cons
It's a bit too noisy when working.
Some customers have complained about the durability of the built-in fan.
This is a popular RC battery charger that has been around for a while. I first saw this at a local RC meet-up, where it got glowing reviews for its durability and overall efficiency. Looking at it, you can immediately see the attraction. It's a unit that can deliver 0.1-7.0A of charge current, but it is super portable.
It's very user-friendly, thanks to the plug-and-play approach to charging batteries. Just like others on this list, you can charge the six main types of batteries with this charger.
It also has a thermal temperature indicator alarm that can trigger an automatic shutdown to prevent damage due to overheating. Interestingly, you can program the shutdown mechanism with parameters that are different from the default. The Venom Pro 4 comes with some of the most popular charging leads in the market, which includes Deans, EC3, XT60, EC5, JST, Tamiya, and more.
You'll also get alligator clips for a stress-free connection to some of the most popular batteries you can find in the market today.
Pros
It's a portable charger in a durable casing designed with longevity in mind.
It's user-friendly, with just four buttons for control.
The unit is compatible with most types of batteries without any limitations.
It's powerful enough to deliver fast charging on multiple batteries.
Cons
The user manual isn't thorough.
The fan can get noisy after a few weeks of use.
The 80W Dynamite Precept charger is another efficient and reliable RC battery charger built with durability in mind. I was surprised by the 5-year warranty on offer from the manufacturers, but it's perhaps a good pointer on just how much they trust the product to always deliver.
The unit offers adjustable current from 0.1-6A, and it has an easy-to-use backlit LCD interface. The user experience is seamless as every part of the navigation is intuitive. This is a charger you can rely on whether you have 1S-6S Li-Po or 4-12-cell NiMH batteries.
The dual 2A connection ports allow you to charge other USB-enabled devices alongside your RC batteries. Like other top RC batteries we've seen thus far, the Dynamite Precept 80W also comes with several safety features to protect the appliance, the batteries, and the user. All the basics are covered, from temperature monitoring to charge limits.
Overall, this is another excellent addition to the list of portable RC battery chargers on the market today. The colorful plastic appearance may give a wrong first impression (as was the case for me), but the charger doesn't fail to wow. You'd have to look long and hard to find any serious complaints about the charger.
Pros
It's an affordable multi-chemistry AC/DC battery charger.
The safety features built-in contribute to its longevity.
The charge current system can be adjusted between 0.1A and 6A.
The backlit LCD display is sharp enough even in sunlight.
The compact size ensures it can fit seamlessly into backpacks.
Cons
Connecting older batteries to the charger might be a bit difficult.
There is no on and off switch.
I once used this Turnigy Accucel to charge some RC batteries while out on the tracks, and I was highly impressed. This is an excellent charger featuring resistors and other components to accurately charge a wide range of LiPo batteries.
It comes with an intuitive user interface. A complete novice can get it cycling or charging in just a few seconds. This is a value charger because it packs many features under the hood but is one of the most affordable options on this list. Some of the features of the Turnigy Accucel-6 include a time limit function, voltage monitoring, five profiles for data storage, multiple charging currents, to name a few.
Overall, this is a great charger to add to your collection. If you love portable RC battery chargers as I do, you'd definitely want to get this as quickly as possible. It is the smallest unit on our list, so it's an option to look at if you want a charger that can fit in your handbag.
Pros
The LCD display is bright and delivers all the information you need in one glance.
It has 1-6s capabilities, so you can count on it to deliver excellent charging results.
The high-quality build guarantees structural integrity at all times and prevents RC battery failure.
The setup process is straightforward.
Cons
There's no power cord.
It can only serve as a backup charger if you're a heavy user.
Read next